Dato' Nazirah Hussain

6 years being as Ambassador of Malaysia in Thailand.
"Feel sad knowing that Ambassador is going to leave Thailand"

By: Ekthawat Nazri Mukem

………………………………………………………
Alaminews: Many people feel sad that " Dato' Nazirah Hussain" has finished her work in Thailand. This is because she good for being a diplomat as well as many people like her personality. She spends life very simple and easy to access, and many people feel positively when meet with the Ambassador.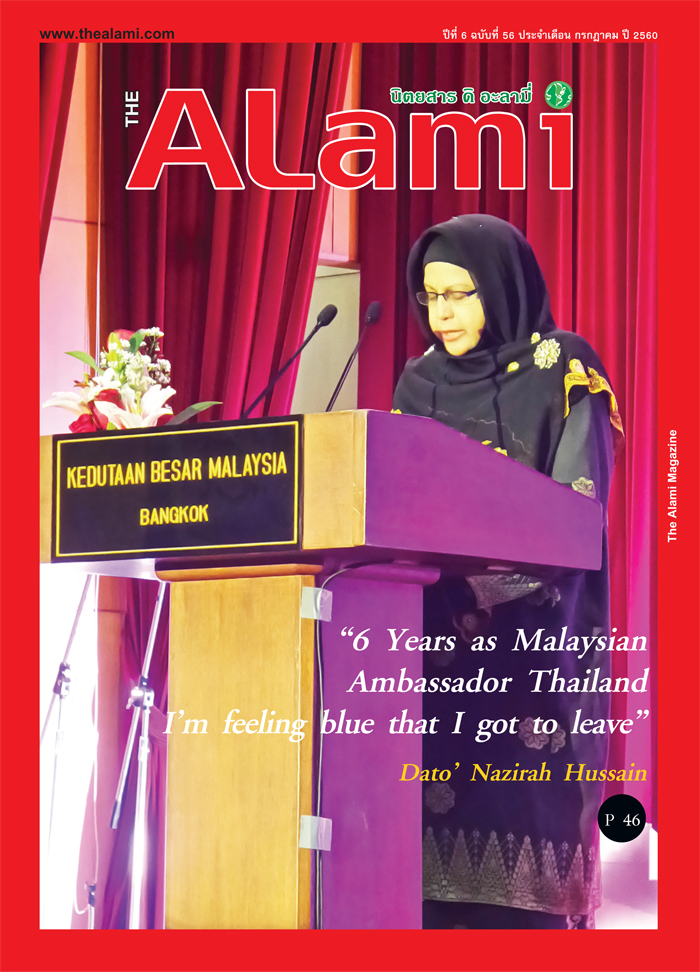 Dato' Nazirah Hussain, Abassador of Malaysia in Thailand, has interviewed in the Alami Magazine on the occasion of the completion her duty as well as informed her 6 years experience working in Thailand.

Dato' Nazirah started informing her experience before being Ambassador in Thailand by saying that after her government chose her to be a diplomat and her level always pushing up, and her first country for the position of Ambassador is Sri Lanka Country. Then, she went back to Malaysian again. After that she got the position to be the Ambassador in Thailand until today about 6 years.

"Throughout my 6 years in Thailand, I have been proud of my work in many areas including relationship between Malaysian governments with Thai government, such as trade and investment as well as the tourism part. Moreover, there are also the cooperation between the two countries and defense the country. Thailand and Malaysia has a good relationship with each other".

However, even if she worked here for 6 years, but she still has a project that unfinished yet, and it needs to be continued, such as the development of SMEs in the border South of Thailand as well as the promotion of the Halal industry Project.

When asking about her experience in Thailand and has traveled around the country, she said that "While working, I have traveled all over the country in almost every province, and she feel happy wherever she goes, but I still have some province that I do not have chance to visit like Tak and Mae Hongsorn Provice".

"I would like to meet people in the area and like to negotiate with many people"

When asking the Ambassador what she impressed most in Thailand, she informed that she feel impressed many things in Thailand, but the main thing is about behavior of Thais. Thai people are friendly, creative, and open minded.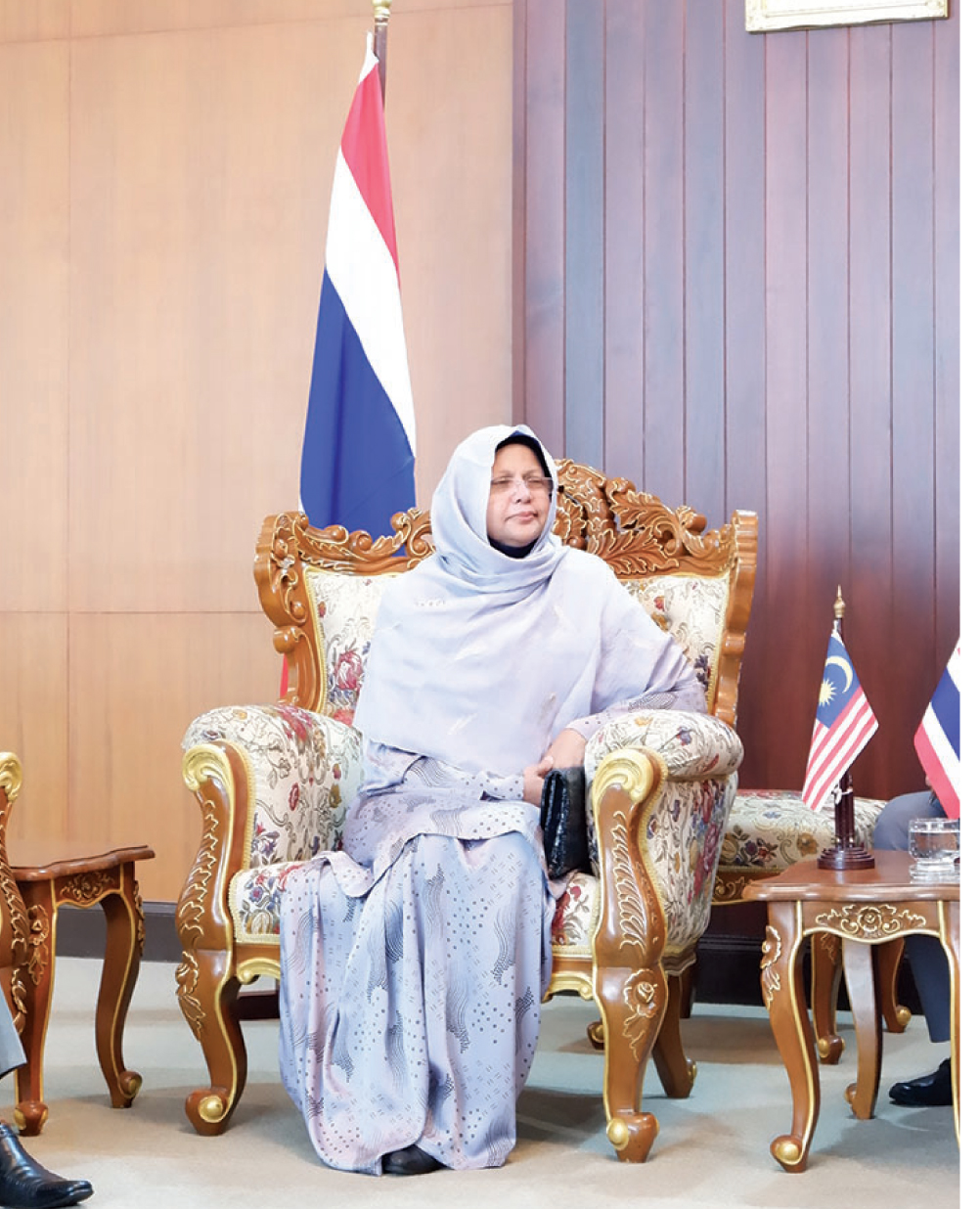 The discharge of duty in Thailand this time can be considered as her retirement, and she also stated that "Even if she is retired, but the mission does not end. There are many things that she wants to do. One of them is NGO helping the society and access to people. These are good things even if she already retired".

Moreover, Dato' Nazirah mentioned about her diplomatic experience as having learned a great deal from being an Ambassador, such as in term of dedicate time helping the society. Not just learning the law, but it also knows about human relationships of her and others.

Dato' Nazirah is a Muslim diplomat, and she went to the areas and met Muslim in the community, and people in Thailand love her because she spends life very simple and easy to access. When many people know that she will be retired and go back to her country, people feel very sad.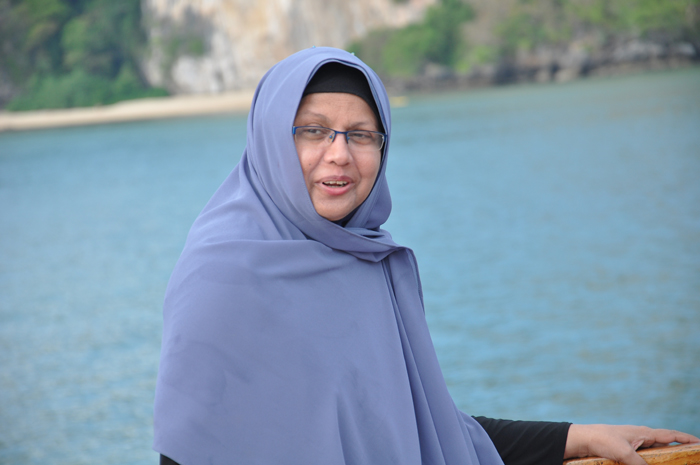 Not only the work in the formal system as being as a diplomat, but she always attends the social event, and she never refuses Muslim activity when someone invited her to go. The distance is not a problem for her, especially event about ladies and orphans activity. She is really care of it.

When asking after her retirement, which country she would like to go back again. In this case, she mentioned without hesitating and confidently said that "absolutely Thailand, but she also would go back to Sri Lanka, which is her first country to take the position of Ambassador".

"I myself also feel sad to leave Thailand like the Thai saying feeling sad when they know that I am going to leave this country". Dato' Nazirah stated.

However, I would like to thank all Thai people for the past 6 years. Thank you everyone who gave me the chance to be here in the beautiful country fully fill with smile, and I also feel sad to leave this country. Thank you so much. (She mentioned it in Thai language).